BEST ALTERNATIVE OF FURNACE OIL & LDO
Technical Bulletein
Coal Tar Fuel (CTF) Is Considered As A Good Advantageous Alternative For Furnace Oil And Other Fuel Oils. The Coal Chemical Based Catalytically Improved Ctf With Added Additives Is Highly Demanded By Many Customers Across The Country Due To Its Consistent, Homogenous And Reliable Quality, Which Saves Your Money In Fuel Consumption. CTF Is Comparatively Cost Efficient And Economical Then Fo & Ldo. Ctf Has Been Widely Used In Different Industries For Their Various Uses.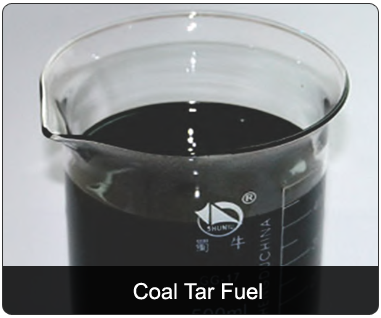 BETTER COMBUSTION
AT COMPARATIVELY ECONOMICAL PRICE
NO SLUDGE FORMATION
NO CLOGGING OF FUEL LINES
BETTER ATOMIZATION
BETTER HEAT TRANSFER
CATALYTICALLY IMPROVED
HOMOGENOUS CLEAR OIL
REDUCED STACK TEMPERATURE
NO SULPHUR TRIOXIDE FORMATION
SIMULTANEOUSLY REDUCES NOx &
PM EMISSION
IMPROVEMENT IN EFFICIENCY
REDUCES MAINTENANCE COST
SAVES MONEY IN MANY FORM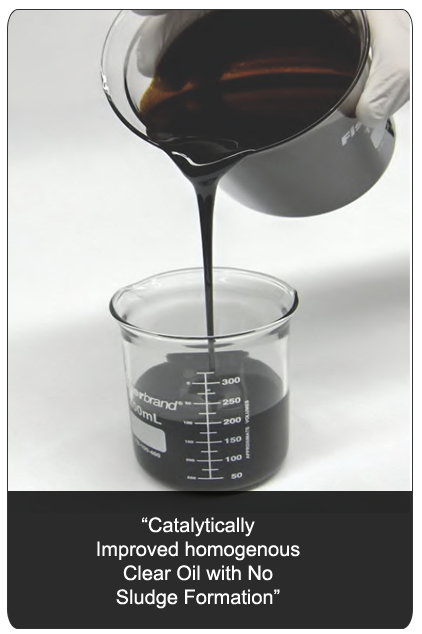 "Flame is Stable, hotter and in the required
Direction with reduced SO3 & Nox Formation"
TECHNICAL SPECIFICATION
| TEST PARAMETER | FURNACE OIL | COAL TAR FUEL i (Alternative to FO) | Light Diesel Oil | COAL TAR FUEL ii (Alternative to LDO) |
| --- | --- | --- | --- | --- |
| Calorific Value (Kcal/Kg) | above 9000 | above 9000 | above 9500 | above 9500 |
| Viscosity (Cst @ 40o C) | Min. 165 | Max. 160 | 12 to 15 | 5 to 12 |
| Specific Gravity ( @ 40o C) | 0.96 to 1.1 | 0.99 to 1.08 | 0.92 | 0.95 |
| Sulphur Content(% Mass) | 3.5% | Almost Nil | 2% | 0.5 % max. |
| Moisture Content (% Mass) | 1% | 0.5% | 1% | 0.5% max |